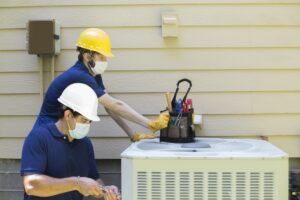 A lot of us wish air conditioners just functioned magically. You plug them into your home's electrical system, and maybe a fairy turns that electricity into ice cubes that then cool the air off in your home. Or perhaps there's a creature living inside that outside box, and the creature eats heat and drinks electricity but gives off cooling power. Wouldn't that be something?
Unfortunately, the reality is a bit more boring but simpler to understand. If you thought that your air conditioner functioned like some complex experimental device then you would be mistaken. Air conditioning in McLean, VA is actually a fairly simple process that involves the evaporation and condensation of refrigerant.
Want to know a bit more? We don't blame you! Keep reading as we get into the juicy details about air conditioning and how it works behind the scenes.