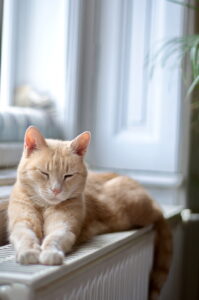 Owning a heat pump should be a relaxing experience. They're simple systems that work in pretty amazing ways to bring heat to your home throughout the winter, and cool things down during the summer. If you're a heat pump owner that's anxious about the state of your system, or you're worried that something is wrong, then you need help from a team that can fix it.
The truth of the matter is that heat pumps can run into problems throughout their lifetimes. This is actually normal. We put a tremendous amount of strain on these complex machines, so it's actually pretty regular for a heat pump to have a small problem that needs to be fixed. That's why maintenance is such a powerful tool.
However, if you're reading this blog then you probably need heating repair in Chevy Chase, MD. We'll walk you through what to do if your heat pump is in peril.