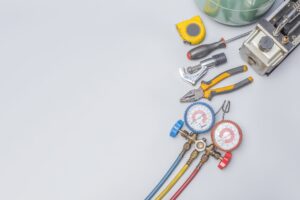 Do heat pumps and central air conditioners have the same problems? Well, yes and no. It's possible for a heat pump to run into issues that are similar and sometimes even the same as central air conditioner issues. But that's only sometimes.
The other half of the time a heat pump can run into issues that are wholly unique to heat pumps systems, hence why only experienced HVAC technicians should work on your next heat pump repair in Washington, DC. If they've only treated repairs in central air conditioning systems, then they might miss a thing or two when trying to fix this kind of technology.
To expand upon this, we'd like to talk about 3 common heat pump repairs that either only occur in heat pump systems, or that are just more common in these types of units. Then we'll leave it to you to contact a pro to have your system repaired properly.