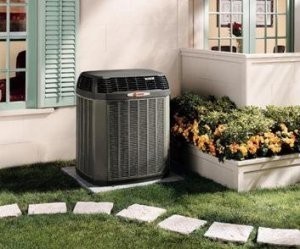 Whether you are investing in a brand new air conditioning system for a brand new property, or you want to replace an old air conditioner that you simply cannot rely on any longer, you want to be certain that your new installation will be a success. There are many different factors to consider when making such a large investment, and we have some tips to help ensure you get the most from your new system.
Keep this information in mind, and remember the most effective step toward a successful AC installation is to schedule service with trained professionals. That is what our team is here for. Allow us to install your new AC, whatever system you may choose to go with.
Keep your budget in mind. We all want the most efficient and effective air conditioner possible in our homes. But more efficiency and power is going to cost more money. Sometimes, little concessions must be made in order to keep your project within budget. We'll help you to strike the right balance, and ensure that you're not wasting money on more cooling capacity than you need.
Do opt for high-efficiency when possible. You don't necessarily have to invest in a system designated as a "high-efficiency" model. However, you should be putting money toward efficiency, as this will help to save you money over time. Very rarely is the cheapest system that you can find going to be the one that will benefit you the most in the long run–either financially or in terms of comfort.
Hire professionals to install. As mentioned above, this is the best step you can take if you are serious about getting the best cooling performance possible. Even the best systems on the market are going to fail to impress if you do not schedule service with professionals you can trust to do the job right.
Leave your AC services in Georgetown to Polar Bear Air Conditioning & Heating Inc.