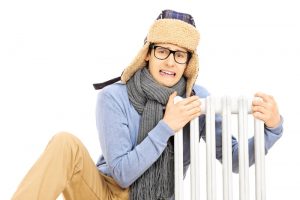 Although built to last, your heater is not invincible. Occasionally, you will experience problems with your system, and when this happens, the best thing to do is schedule your repairs as soon as possible. We understand that scheduling repair services can be a nuisance, costing you both time and money. However, waiting to book your Alexandria, VA heating repair appointment could end up costing you a lot more than just money.
Scheduling prompt repairs is the best way to ensure efficiency, effectiveness, and comfort. Below, we have outlined some of the reasons as to why you should never hesitate to contact a professional when you notice an issue with your heater. 
Benefits of Prompt Repairs
System ProtectionOften, issues with your heater go unnoticed until they have already caused damage to your system. Scheduling service right away gives your HVAC professional an opportunity to pinpoint and correct the problem before it becomes more serious. Running your system with an existing problem increases the chances of causing serious damage or even a complete system breakdown. Trust us, significant repairs or even a system replacements can get pricey. It is better to just fix the problem before it breaks your wallet.
EfficiencyWhen your heater experiences an issue, it struggles to perform its job because it must work against additional stress. Just because your heater is still running, that doesn't mean it is running efficiently. Operating an inefficient system will cause your heating bills to skyrocket, which can end up costing you hundreds of dollars! Why pay more than you should to heat your home? Simply repairing your system can restore efficiency and keep your utility bills low.
ComfortIt's a given: when your heater isn't working as well as it should, you won't be able to enjoy the warm, cozy temperatures that you're used to. Don't jeopardize yours or your family's comfort because of a faulty heater this winter. Instead, contact a professional who can restore proper heater function.
Schedule Professional Services
Prompt heating repairs will help to minimize the risk of extensive damage to your system. Plus, acting quickly will protect your safety and comfort. Our HVAC technicians at Polar Bear Air Conditioning & Heating are trained on different heater brands and models to ensure that they can provide quality repair services when the need arises.
Whether you use a boiler, furnace, heat pump, or any other type of heating system to provide winter comfort to your home, you will need to schedule your heating repairs at the first sign of a problem to avoid all of the costly side effects that come along with it. We want to help you keep your system running efficiently and effectively for years to come, and the only way we can help you is if you help us. In addition to repairs, our team offers heating installation, replacement, and maintenance services for your convenience.