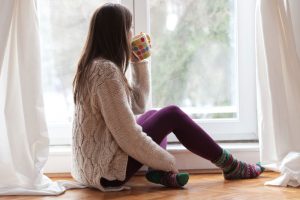 There are so many great heating systems on the market today, and of course, we would stick out our neck for any one of them! However, there is truly nothing that compares to the heat pump! Why? Because they're highly efficient, effective, and have the ability to provide year-round comfort with just the flip of a switch (sounds like magic, right?)
Okay, perhaps we sound a bit overenthusiastic, but still, there are plenty of reasons to consider installing a heat pump in your home, and below, have listed some of them for you. All you've got to do is keep reading to find out more (oh, and of course, remember to call us for all things heat pumps in Alexandria, VA.)
What Is a Heat Pump?
A heat pump works much like a traditional air conditioner, relying on the flow of refrigerant to transfer heat from one place to another. But what makes the difference between a standard AC and a heat pump is the reversing valve, which is used to reverse the direction the refrigerant flows through the system.
Why?
Well, you see, reversing the flow of refrigerant through the system allows for home heating in addition to cooling. That's right: with just one system, you can both heat and cool your home!
What Are the Benefits?
There are plenty of benefits to installing a heat pump in your home. These benefits include:
Better Efficiency: Heat pumps are one of the most energy-efficient HVAC systems on the market today. This is because they do not generate their own heat, but rather move it from one place to another. Switching to a heat pump is a great way to conserve energy and cut back on monthly spending.
Versatility: With just the flip of a switch, you'll be able to enjoy year-round comfort! The reversing valve allows you to switch between "heating mode" and "cooling mode", so no matter the temperature outside, you'll be nice and comfortable inside!
Cost and Convenience: When you invest in a heat pump, you will no longer have to worry about the cost of maintaining two different HVAC systems, as a heat pump eliminates the need to own both an air conditioner and a heater.
Want One? Ask a Professional
If you are interested in having a heat pump installed in your home, then hire a professional who can match you with the system that is going to best meet your unique comfort and budget needs. Only a certified HVAC professional has the tools, training, and expertise to perform these services for you.
And yes, while there may be plenty of amateurs willing to service your system for a fairly cheap price, remember that sometimes an attempt to save money could end up costing you much more in the long run! Trust us, when it comes to your comfort and your budget, you don't want to take any risks!
To learn more about the benefits of a heat pump, contact the team at Polar Bear Air Conditioning & Heating.