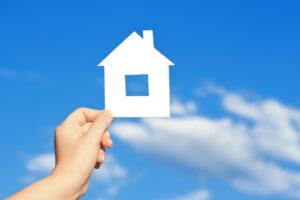 Here's a question we have for you—what makes you choose your heating contractor over and over again? Is it the fact that you trust their craftsmanship and expertise? Or perhaps it's the series of great deals they have going for you? Regardless of what drives you to choose your specific professional to handle your heating work, it should always be something.
Twenty years ago, homeowners were stuck between a rock and a hard place. Scheduling heating repair in Alexandria, VA meant shelling out thousands of dollars for incomplete or subpar service from amateurs who were barely certified. And even then, without online reviews or maintenance plans, there was very little you could do to voice your opinion of the service.
Thankfully, times have changed in Alexandria. Our team as taken the initiative to provide some pretty unique services. Keep reading to find out how we go above and beyond.
A Quality Over Quantity Mindset
Look, we're not going to lie to you. If you want the cheapest heating service available on the market, then we're probably not the team for you. We don't work on bulk deals and we don't give you high-tech equipment for you to install without the help of a professional. Our team makes sure that each and every service we provide has the personal touch of our craftsmanship, that we get everything done 100% the way it's supposed to be done with no exceptions.
Quality over quantity means we're the perfect team to choose if you're looking to get a job done the right way. Our services are still affordable, and we're still quick, but our handiwork has a reputation of being top-notch in Alexandria.
Historical Preservation of Century-Old Houses
Alexandria is an old town. It's situated very closely to the capital, which means there's a rich history embedded in some of these old buildings. Many of the buildings we work on are practically landmarks and need creative solutions to keep them warm throughout the year without completely gutting the home's foundation.
Not every HVAC team can provide these kinds of services. We specialize in old homes that are over a century old. If your home or building is old and you'd only like the most experienced team for this kind of work, then let's talk about the unique types of heating solutions we provide.
High Efficiency Is a Win-Win
There is a big push for high-efficiency heating systems in Alexandria. Homeowners everywhere are trying to get their hands on ductless heating units, other types of heat pumps, or high-efficiency furnaces to keep them warm at a low price. We completely understand! Helping install a high-efficiency heating system in your home is a win-win for both of us.
Looking for Ways to Save YOU Money
Not every HVAC contractor has your budget in mind. Many of them, especially in Alexandria, would rather sell you an expensive piece of equipment and siphon as much money as they can. That's not what we're in this business for. We're always looking for ways to curb costs for you, from our helpful blog with tips on saving energy, to our craftsmanship that's built to last.
Contact Polar Bear Air Conditioning & Heating Inc. for comprehensive heating services that are worth every penny.