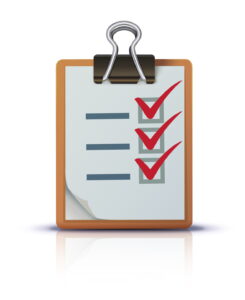 There are many people who don't know about their home heating systems, and that makes sense. But there is one component that we all should be familiar with, and that's the air filter. An air filter is an essential component of a heating system that plays a critical role and requires regular maintenance.
Replacing your air filter will help keep your heating unit working optimally, ensure you have fresh air, and keep your energy bill low. And it is essential to keep an eye on it. But if you'd like a hand or require heating repairs in Bethesda, MD, you can reach out to us for help. 
So do all heaters have air filters, and do they have to have one? In this blog post, we will look at air filters, what they do, find out if you can change them, and more. So keep on reading to learn more about heating units and air filters.
What Does an Air Filter Do?
An air filter is a fibrous, porous apparatus that catches solid particles such as dust, mold, and pollen from the air passing through a heating system. It keeps foreign debris from collecting inside the unit's components and compromising their performance or the air quality the unit produces. It acts as the barrier between you, your heating unit, and the outside world during air circulation. 
If the air were to go through your system without being filtered, debris would quickly accumulate in your system. This would cause it to cycle on a high level to maintain the same performance, which would affect your utility bills and your unit's noise levels. Having no filter would also introduce dirty air into your house, making it less conducive and, in some cases, even cause health risks. 
Air filters are not expensive and are pretty easy to change. So you should always ensure your heating unit has a clean filter and make it a habit to change existing filters at least every 90 days. Just like you would not drink from the same dirty cup just because you're the one who used it. Don't compromise on the air quality you breathe inside your house. 
Hot to Change an Air Filter
This will not be a comprehensive guide because, depending on your unit, the steps might be different. But it's a general guide on what to expect and do. 
Turn off your unit, disconnect the power cable, and ensure the unit is not hot before starting.
Open the heating unit, remove the old filer without spilling the debris and clean the filter slot with a dump cloth.

 

Read the installation instructions on your new filter and follow the steps highlighted. Ensure you don't install it front side back or leave gaps between the frames.

 

Close the unit, plug it back in, turn it on and listen for weird noises. If everything sounds normal, pat yourself on the back and remember to note the date to help you keep track of the following change.

 
Visit our blog page for more exciting content, and remember to contact Polar Bear Conditioning and Heating Inc. for helpful heating services offered by friendly professionals.