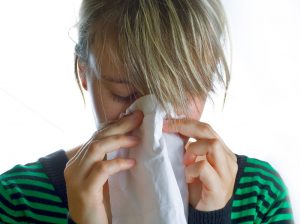 Summer has officially arrived, but that doesn't mean that all those springtime allergens are going to just disappear! Bees are still buzzing and flowers are still blooming, meaning that you'll still be sneezing and wheezing if you're one of those people unfortunate enough to have been dealt seasonal allergies. So, what can you do about it?
Fortunately, there are indoor air quality systems designed to eliminate allergens and other contaminants from your indoor air, and air cleaners are one of these systems! So below, we have listed just some of the reasons why you should consider installing one of these systems in your home. Keep reading to find out more! 
What Exactly Does an Air Cleaner Do?
Not all air cleaners are made to remove exactly the same types of contaminants: some are better for snagging certain allergens while others do more to eliminate gasses and smoke odors. Because of these differences, it's important to know what you're looking for.
If you looking for ways to alleviate your allergy symptoms, we recommend an air cleaner that uses either filtration technology or an air purifier that uses ionization technology. These systems are installed directly into the ductwork of your HVAC system to trap allergens as they pass through the system.
What are the Benefits?
When used correctly, your air cleaner can trap and filer up to 99% of airborne particles that pass through your HVAC system, ensuring that cleaner air is distributed to all the rooms in your home. Because of this technology, your indoor air will be free of the allergens that contribute to sneezing, coughing, itching, and wheezing, making for a much more enjoyable summer season.
Additionally, the addition of an air cleaner can improve your overall cooling efficiency. You see, when your indoor air is riddled with contaminants, your AC must work much harder than normal to keep your home cool. This leads to decreased efficiency and sky-high energy bills! So, when you install an air cleaner in your home, you are sure to see lower bills and increased savings!
You Need a Whole-House Solution
Sure, you might be able to go to your local pharmacy or home goods store and pick up a portable air cleaner. However, these systems are often ineffective and incapable of giving you the results you desire. Instead, you need to have a whole-house air cleaner installed directly into your HVAC system's ductwork. This way, you can treat the entirety of your indoor air!
Remember, it is important that you hire a professional from an HVAC company in Alexandria, VA install your new air cleaner. Only a professional has the training and experience to ensure that your system is properly installed and works effectively for years to come. Trust us, you wouldn't want to trust these services to just any "handyman" willing to lend a hand for a cheaper price. If you want the job done right, you'll call in a pro!
To learn more about the benefits of installing an air cleaner in your home, contact Polar Bear Air Conditioning & Heating Inc.