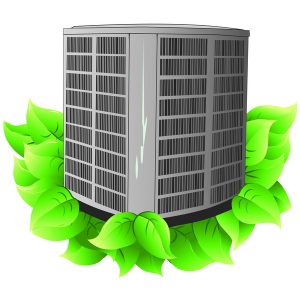 It may be getting a bit late in the air conditioning season, and you may not be running your AC much at all at this point. That doesn't mean that you're done with your air conditioner indefinitely, however, and you obviously want your system to be there for you when the next cooling season arrives. Of course, this means any problems with your air conditioner will be there waiting for you, too.
While maybe not a "problem" in terms of operation, low energy efficiency is a problem when it comes to your bottom line. You don't just want your air conditioner to run effectively when the summer starts to heat up once more. You also want it to operate affordably. There are a lot of factors that can negatively affect the efficiency with which your system operates. The good news is we have some tips to help you to boost efficiency without needing to replace the whole system. Leave your HVAC services in Leesburg, VA to the pros on our team.
Optimize Your Ductwork
There is absolutely nothing wrong with using ducted forced air HVAC systems to keep your home comfortable throughout the year. These systems are incredibly popular for good reason, after all. We'll say right here, however, that ductwork issues are chief among the most common causes of low energy efficiency. Fortunately, we are ductwork experts who can help you to solve any such problems.
Sometimes, you'll just need your existing ductwork sealed. This solves the issue of leaks that can allow for unwanted heat transfer, warming the air the AC has just cooled and driving down efficiency levels in the process! Other cases may call for the replacement of shoddy ductwork with custom ducts for the system. Contact us to discuss our ductwork services.
Upgrade Your Thermostat
Wait a second, they just said they were not going to make me replace my system just to boost energy efficiency. What gives?
No, you don't have to replace your entire system to boost energy efficiency. But this doesn't mean that you should not at least entertain the notion of upgrading components here and there. If you are using an ancient manual thermostat to regulate the AC, there is no way you are doing so as accurately and efficiently as possible. Are you using a basic digital model? Make the jump to programmable or smart technology and really start the savings!
Schedule Routine Maintenance (Seriously)
You don't want to waste money while trying to cool your home and discover the waste was your fault. But this is what will happen if you decide that air conditioning maintenance is negotiable, though. (Hint: it's not.)
If your air conditioner is not kept in top working condition, then your cooling system is not going to work at top efficiency levels. It is just that simple. Let us tune-up your air conditioning system up every single year to ensure you enjoy peak efficiency levels.