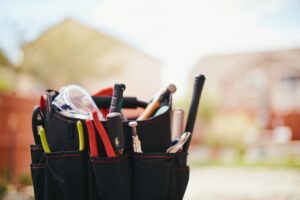 You're probably tired of people all around the country telling you how your air conditioning should work. How the heck would they know what the climate is like here in Alexandria? Our HVAC needs are a little specific, and our climate is different from that of New York up north, or Florida down south, so it's important to remember that we need better advice.
HVAC in Alexandria, VA is different because of two factors. For starters, we see more extensive seasons here than you would in Georgia or Florida. And the second point is that we deal with a lot of humidity, which changes things as the seasons go on. Humidity and changes in temperatures can make our air conditioners work extra hard and have trouble keeping up with our lifestyles.
So, keep reading as we get into some climate-specific tips for you at home.
Dealing with Humidity
Doesn't your air conditioner just dehumidify the air automatically as part of the cooling process? Well, sure it does do some dehumidification as a byproduct of the cooling process, but it's not meant to be a dehumidifier. Your air conditioner will start to have trouble trying to dehumidify your air enough when temperatures are high and humidity levels are off the charts. Down here in Alexandria, we deal with muggy summers every year, so this is an unfortunate reality of our living situation.
A whole-house dehumidifier can help you avoid this kind of problem entirely. It's a good idea to run a dehumidifier with your air conditioner so that they can work together. When this happens, you can enjoy dry air in your home as well as cooler temperatures, no matter how hot or muggy it is outside. Your air conditioner will also last longer in the future since it isn't working so hard to keep you comfortable.
Proper AC Care
When we deal with such extreme temperatures swings here in Virginia, it's going to be important to make sure that our air conditioners are ready for the heat that comes with summers, springs, and falls. At night, you could see temperatures dramatically drop to be chilly and near freezing. During the hottest part of the day, things could get unbearable even well into October. These temperature swings can only be dealt with by a powerful air conditioner and heater that are properly maintained.
The moral of the story is: schedule AC maintenance when you can, and get your AC repaired on time. Whenever you think there's something wrong, or that your AC is running into some trouble, our professionals should be called early. The earlier you get repaired treated, the more likely your AC will remain in good condition for years to come. Neglect breeds problems that will ultimately make your system unable to deal with the heat of the summer. This is not just our preference, this is a fact of being an AC owner.
Call us to schedule maintenance and repairs if your AC needs them!
Polar Bear Air Conditioning & Heating Inc. provides top-notch AC repair and maintenance in Alexandria. Call us today!