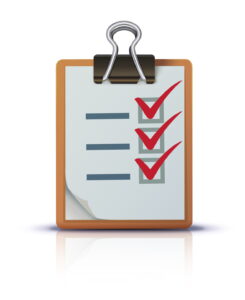 While we enjoy talking about our technical expertise in the field of HVAC, we get this question too much to ignore it. If you've landed on this page, you're definitely on the lookout for professional HVAC services—so let's not beat around the bush. Why would you choose us?
Well, HVAC service in Washington, DC can be a complicated endeavor. There are lots of teams of professionals out there, each with their own selling points and prices, but what makes anyone choose the crew at Polar Bear Air Conditioning & Heating over others?
Don't worry, that question wasn't rhetorical. There are some serious bonuses and perks to choosing our team, that we'll fill you in on down below. Just keep reading and remember that we're a local, family-owned company in the area that's just trying to look out for the HVAC services people need.
The Focus Is on You, Not Us
When we talk about the focus of HVAC service, like repairing a heater or maintaining an air conditioner over the years, it doesn't really matter what we want. Every piece of HVAC equipment is going to be different, literally, and we need to be adaptable in order to better serve our customers and their comfort needs. Air conditioners are sized according to a home, heaters run on all sorts of different fuel and energy types, and as your local team of experts, we need to be able to provide service that makes you happy, period.
A Local Team That Gets It Done
Because we're small and family-owned, we can run things the way we want to. We're not like other giant contracting companies in Washington, DC or Northern Virginia, we can ensure that our founding principles remain the driving force behind our passion and work.
Respecting your home and needs. We keep things clean, safe, and are always willing to discuss the work we're going to perform in your home. Believe us when we say that we're really not in this industry to make a quick buck off of you. We want you to save money, stay comfortable, and call us for future needs.
Respecting your time and schedule. Your time is valuable, and some contractors in the area just don't understand that. Our commitment isn't just to our business, but to our community. Unlike some other contractors, we promise we won't waste your time.
Respecting your trust. If you'd rather be lied to by a salesman who knows how to upsell you, then we're probably not the team for you. We're honest, to a fault, and will tell you what we think is the best decision for your system. Our priorities are long-term and we want to save you money.
Experience speaks for itself. We've been serving this community for almost 20 years. Ask your neighbors about us, or your family members. Don't be shy! Being small and local means that most of our customers come from word of mouth. Our experience speaks for itself, and people love to talk about it when it makes them comfortable and saves them money!
Let's get the job done together. Call Polar Bear Air Conditioning & Heating Inc. today.