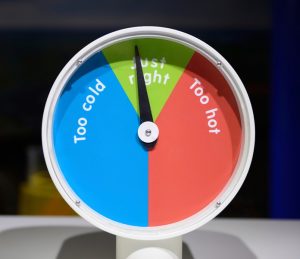 When you live in the Washington, DC area, you are going to have to contend with very cold winter weather. There is no way that you are going to be able to live comfortably in your home throughout the winter season if you do not have a great heater installed in your residence. Of course, you don't just want an effective performance from your home heating system. You also want the most efficient performance possible from your heater.
If you are thinking about replacing a heater, or if you need a new one installed in your brand new home, then consider using a heat pump in Washington, DC. The heat pump works in a unique way, and it offers outstanding energy efficiency as a result. Read on to learn more about how heat pumps work and the benefits that they offer. Just remember that no HVAC system will truly excel in its operation if it is not expertly installed and serviced by skilled, trained professionals. 
Transferring Heat, Not Generating It
That about sums it up, but we'll give you a better explanation, of course. Basically, a heat pump is so efficient at heating a home because it does not actually need to generate new heat in order to do so. How is this possible? Because the heat pump makes use of ambient heat in the air outside. Even when it is cold out, there is heat to be had.
In order to use this heat in your home, the heat pump works just like an air conditioner—in reverse, that is. Whereas a central AC evaporates refrigerant in the outdoor coil so as to remove heat from the air in the home, the heat pump evaporates refrigerant in the coil outside. This allows it to draw heat out of the air surrounding the unit.
That refrigerant is then compressed in order to boost its thermal energy, after which it travels indoors to the indoor coil. That coil condenses the refrigerant, allowing it to release its heat for use in heating the interior space. This operation requires a small amount of electricity, and the savings are evident in your overall heating costs.
It Cools, Too!
We should point out that, while a heat pump acts like an AC in reverse in order to heat your home, it can also work just like an air conditioner: period. During the summertime, the refrigerant runs in the regular fashion, and the system acts as a central air conditioning system. That means that you are getting both a heater and an air conditioner all in one package when you have a heat pump on your property.
For heat pump installation, repair, and maintenance services you can count on, just give a member of our team a call. We are happy to answer any qeustions you may have, and to help you to determine if using a heat pump is the right option for your home.
Schedule your heat pump services with Polar Bear Air Conditioning & Heating Inc.