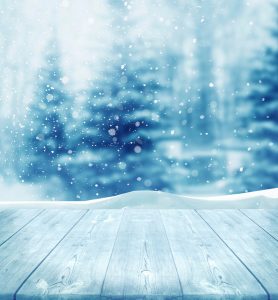 The time to start thinking seriously about your heater is upon you. The last thing that you want to experience this winter is a subpar performance from a heater that is not well-maintained, so be sure to schedule your heating tune-up with a trained professional sooner rather than later.
Of course, you may also need to have a new heater installed in your home this year. If that is the case, you are probably at least considering the installation of a furnace in Arlington, VA.
Furnaces definitely have a lot to offer, and it is no fluke that they are so popular throughout the country. But there is no such thing as a heater that is ideal for every home, homeowner, or situation. If you have been on the ropes about which type of heater to use in your residence, give the following information some thought. We have the answers that you need in order to find the right heater for your needs.
The Pros
Furnaces are quite affordable, and that is a pro that most people can get behind. When compared to a system like a boiler, there is simply less cost upfront to deal with when you opt for a furnace system. Of course, the initial cost is just one of many factors to consider, and long-term costs should also be looked at, but it is hard to pass up affordability at the time of purchase for some homeowners.
Furnaces also tend to be quite efficient, provided that they are installed and serviced by skilled, trained professionals. Gas furnaces have the benefit of using a relatively clean-burning and efficient fuel, while electric furnaces actually work near 100% efficiency thanks to the fact that they lose no energy to flue gases.
If you already have a central air conditioner in place, then a new furnace can share the ductwork with your AC. Ducted forced air heating systems are prompt in delivering heat and comfort throughout a house. However, there are some cons to consider as well.
The Cons
While ductwork does allow for swift temperature adjustment, it can also allow for issues with inefficiency and even reduced indoor air quality. This is due to the possibility of leaks in the ducts. If your ducts are leaking, then escaping heat can make its way into unconditioned areas in the house. Plus, pollutants in those areas can get in and then be spread throughout the house via the ducts.
Also, you should consider the fact that many homes in this area are quite old, and may not be well-suited for the installation of ductwork if there is not any present already. Using a ductless mini split or a high-velocity HVAC system may be a better option in those homes that would present an issue in accommodating ductwork.
Whatever type of heating system you do decide upon, you can count on our technicians to install and service it properly. Give Polar Bear Air Conditioning & Heating Inc. a call today for your heating service needs.