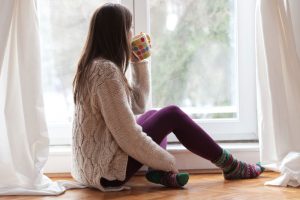 If you are in the market for a new heater this winter, then consider going ductless! A ductless system serves as a singular alternative to the traditional heater and air conditioner combination. For many homeowners, ductless systems are becoming a preferred option, as these systems are recognized for their ability to provide year-round comfort efficiently and effectively.
Of course, we understand that choosing the right HVAC systems for your home is no small task, which is why we always advise speaking to a professional before making any final decisions. Not all homes are candidates for ductless systems, so it is important to be aware of your circumstances before you purchase your new system. In addition, improper installation can lead to an increased need for heating repair in Alexandria, VA. In this week's blog, we will be outlining some of the many benefits that a ductless system has to offer. Keep reading below to learn more! 
What Is a Ductless System?
A ductless system, also known as a mini-split system, is a heating/cooling system that does not rely on a network of ducts as traditional forced air systems do. Instead, it utilizes one outdoor condenser unit that is connected via refrigerant lines to air handlers that are installed throughout the home.
With the use of a reversing valve, homeowners can reverse the flow of refrigerant with just the flick of the switch, allowing for heating in the winter and cooling in the summer. Refrigerant simply absorbs heat and transfers it from one place to another.
So, What Are the Benefits?
It's Versatile
Ductless systems are quite versatile, as they are able to switch between "heating mode" and "cooling mode" with just the flip of a switch. Homeowners enjoy year-round comfort with just one system, making them a convenient option.
It's Efficient
In general, ductless systems are more energy efficient than traditional forced-air heating systems. This is because they do not generate heat, but rather transfer it from one place to another.
Plus, the use of multiple air handlers allows for ultimate control over the heating system. Far too often, energy is wasted heating or cooling unoccupied spaces. With this system, homeowners have the ability to decide which rooms will be heated and have the ability to control the temperature of the air going into each room.
Lastly, since ductless systems have no ducts, they avoid the energy losses associated with duct leaks. A breach in the ductwork system can account for more than 30% of energy waste!
It's Cost Effective
First of all, installing ductwork can be a difficult and expensive process depending on the layout of your home. Some homes may not have the space for ductwork, so a ductless system becomes a great alternative. Installing a ductless system is less invasive, cheaper, and can be completed in as little as one day.
In addition, maintaining two different HVAC systems can be a little overwhelming and expenses can add up over the years. Installing a ductless system eliminates the need to service two different systems by combining a heater and an air conditioner into one system.