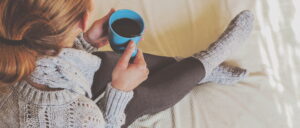 You'd be surprised by how many homeowners opt-out of heater maintenance. Whether it's because they think it's unnecessary, think it's a scam, or don't even know what heater maintenance is, this is a bad move. It's like opting out of oil changes for your car, or opting out of paying your bills every month. Sure, it's your decision, but it's far from the best one.
We're going to let you in on a little secret. Every team that performs furnace maintenance in Washington, DC has its own maintenance plan. Some are just your average, run-of-the-mill maintenance agreement while others are exceptional. We like to think of our Polar Plus Club as more on the "exceptional" side of that spectrum.
Not convinced? We wouldn't be either. That's why we're going to talk about some of the hidden perks you get from signing up for our maintenance agreement.
The Clear Benefits
So, you've got every website that belongs to an HVAC company in Washington, DC up on your screen. You're comparing maintenance programs and you're trying to jot down the benefits to each one. Well, our more overt benefits are quite simple.
Two visits per year. Regardless of whether you use a separate cooling and heating system, or your home is treated by a heat pump year-round, we've got you covered with two maintenance visits per year.
10% Off of future visits. Looking for a way to save money in the future? Then invest in our maintenance program. We'll give you discounts that keep you coming back.
Priority scheduling. When your heater is on the fritz in the middle of the winter, it helps to have a team that will come to your house first.
The Hidden Benefits
The points we listed above are not as interesting as what we're about to talk about. You can check out everything that comes with our maintenance plan here, but we really want to talk about the lesser-known benefits of heater maintenance. These are the things that industry professionals would rather you not know about, so your heater can break down and they can be your "knight in shining armor" to save you for a high price. Our team is focused on saving you money and the longevity of your system.
Keep the warranty. A furnace often requires yearly maintenance if you're going to keep the warranty. This is absolutely vital if you're looking to save the most money possible.
Improve your air quality. While this isn't inherently what maintenance is for, a healthier heater and air conditioner (with cleared air filters) will give your home better air quality by default.
Lower your bills. The better maintained your system is, the less energy or fuel it will consume to keep you comfortable.
Avoid repairs. Most contractors would love for you to call them every year with a new problem they need to fix. As for us, we'd be perfectly happy if your heater worked for years without a hitch. Achieve this by signing up for yearly maintenance.
Feel better. A well-maintained heater is going to provide more comfortable temperatures, plain and simple.
Are you ready to save money and invest in the future of your heating system? Then call Polar Bear Air Conditioning & Heating Inc. Our maintenance plan is unbeatable in this area.