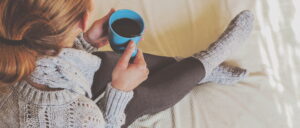 You'd be surprised by how many homeowners opt-out of heater maintenance. Whether it's because they think it's unnecessary, think it's a scam, or don't even know what heater maintenance is, this is a bad move. It's like opting out of oil changes for your car, or opting out of paying your bills every month. Sure, it's your decision, but it's far from the best one.
We're going to let you in on a little secret. Every team that performs furnace maintenance in Washington, DC has its own maintenance plan. Some are just your average, run-of-the-mill maintenance agreement while others are exceptional. We like to think of our Polar Plus Club as more on the "exceptional" side of that spectrum.
Not convinced? We wouldn't be either. That's why we're going to talk about some of the hidden perks you get from signing up for our maintenance agreement.