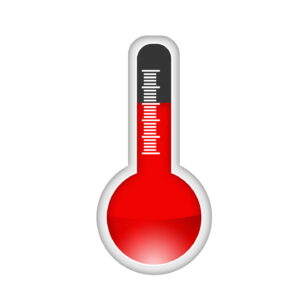 A furnace breakdown is never fun. To be a little more honest, a furnace breakdown is probably nothing other than stressful and scary. Sometimes your furnace can break down on the coldest day of the year, leading you to panic about the temperature of your house, the safety of your kids, and your overall well-being. We completely understand, and we're here to help alleviate some of that stress and panic.
The good news is that you're here, and we won't let you go without addressing the problem with your furnace and fixing it. That's our promise to you. Don't hesitate to call us for furnace repair in Bethesda, MD, and beyond so that your life can get back to normal.
For everyone else that might not be quite at the breaking point, but your furnace is close, here are a few things you can do to help mitigate the pressure.
Pay Close Attention to the System
Firstly, you need to pay close attention to your furnace at the coldest point of the year to make sure it's not getting overly stressed and worn down. This includes some of the following clues to watch out for:
Loud noises. If you're constantly getting woken up at night, or disrupted while you work from home because your furnace is making loud noises, then you've got a problem that needs to be fixed! Our team can get right to it, you just need to call us and set up an appointment.
Foul odors. Foul odors can signify a huge problem with your system, like a gas leak or fumes exiting the exhaust and into your home. This can be just as bad as a breakdown, if not worse!
High heating bills. When your heating system is barely working, it's going to consume more fuel than it would otherwise. This can be a big sign that you need repairs ASAP.
Don't Put Too Much Pressure on Your Furnace
While paying attention to your furnace is a good idea to start, you also need to actively not run your furnace into the ground. This includes setting the temperature correctly on the thermostat and changing the air filter regularly.
Milder temperatures on your thermostat are a good idea. Just because you set your thermostat to 75 degrees doesn't mean it's going to reach that temperature in your home. In fact, this probably just means your furnace will work harder and consume more fuel to reach the same temperature it's been reaching.
Changing the air filter every 1-3 months can be a great way to ensure that your furnace works properly and doesn't get inundated with contaminants like dust and debris. This will allow it to run smoothly and not break down.
Invest in Maintenance and Repairs Promptly
Did you get your furnace maintained this year? Or perhaps you've got a problem with your system but it's still running anyways? One of the best ways to ensure you don't get a furnace breakdown is to call our team for support, whether it's maintenance or a system repair.
Call Polar Bear Air Conditioning & Heating Inc. for help with your furnace system.