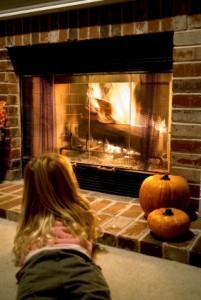 Modern heating systems are safer than they've ever been. Scheduling routine heating maintenance in Georgetown will help to keep your heater working not only at peak performance levels, but as safely as possible, too. While heating systems may be very safe these days, and as beneficial as routine maintenance is in terms of safety, there is no such thing as a 100% reliable heater. That is why you should be aware of the dangers that carbon monoxide poses.
There are certain regulations that must be followed when it comes to the installation of carbon monoxide detectors in residential properties. If you want to guarantee that your home is following these regulations, in addition to ensuring your own personal safety, working with trained professionals is a must. Here is a bit of background information that will help you to better understand the dangers of carbon monoxide poisoning. 
What Exactly Is Carbon Monoxide?
Carbon monoxide is far from the only threat associated with a heating system in a home. After all, issues such as gas leaks can also prove dangerous. There is a major difference between natural gas and carbon monoxide to consider, though.
Carbon monoxide is a byproduct of the burning of combustible fuels. Natural gas, on the other hand, is a fuel that we willingly pipe into our homes. This is a major distinction, as it completely changes our relationship to these gases. With natural gas, we have the luxury of putting safety checks into place because we plan on its presence in the home. The odor associated with natural gas is one of these checks. It is an additive designed to alert us to a potential leak.
Carbon monoxide not only has no odor to indicate its presence in our homes. It also has no taste or color. It is virtually unidentifiable by any human senses, which is why carbon monoxide detectors are so important—and why certain regulations are in place.
Signs of CO Poisoning
Hopefully, you'll never have to discover a CO (carbon monoxide leak) by noticing symptoms of CO poisoning. If for any reason your carbon monoxide detectors should fail, however, it is vital that you know what you are looking for. There are plenty of warning signs to be aware of. These symptoms can often be mistaken for the flu, and may include the following.
Headaches
Nausea
Dizziness
Confusion
Fatigue
Loss of energy
Issues with breathing
The greater the exposure levels and time of exposure, the more severe these symptoms will become. In the most extreme instances, death can result. Never use items like propane heaters, charcoal grills, or other fuel-burning appliances in areas that lack proper ventilation.
If you have any reason to suspect that you may have elevated levels of carbon monoxide in your home, exit the premises immediately and contact the appropriate authorities. If you encounter these problems due to issues with your heating system, professional technicians like those on our team can make any necessary repairs.
Contact Polar Bear Air Conditioning & Heating Inc. for all of your heating service needs.