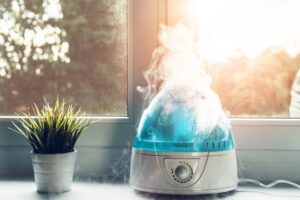 Let's cut straight to the chase: yes, you can use these at the same time, but you don't have to. As a matter of fact, your air conditioner acts as a dehumidifier (in some capacity; we'll explain).
So to answer your question of "can I use humidifier with an air conditioner?" it's a big yes, but you shouldn't.
Let's talk about the role that humidity plays in your home comfort and safety, and why you might not want to run both of these at the same time.