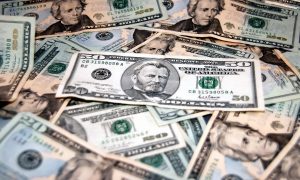 Repairing your air conditioner is a lot faster and cheaper than a whole system replacement. It's why so many homeowners opt to have their older air conditioners repaired when they really should be replaced. We understand why, people think their technology can last forever. If homeowners can fix up an old 1969 Ford Mustang and make it run like it did in the old days, why can't they do the same thing to their air conditioner?
Fixing up cars might be a fun hobby, but dumping money into an air conditioner that's not going to impress anyone is just irresponsible. We're going to try and help you avoid that today.
Let's talk about the difference between investing in air conditioner repair services in Arlington, VA vs replacement services. When should you have your system replaced or repaired? Keep reading as we give the answers you need.
When to Repair
If your air conditioner is having some trouble, that's not always a good reason to have it repaired. Especially systems that are less than 10 years old, they still have anywhere between one year and half a decade left in their lifespan. Air conditioners are hardy machines, and when they're repaired they should work just as efficiently and effectively as they always have.
Here's a good rule of thumb: call for air conditioner repairs when your system needs targeted fixes. If there's a relatively recent issue or something that doesn't sound or feel right with your system, you're better off calling for repairs. A professional technician can get to the root of whatever your system is dealing with and have it fixed for a reasonable price. Simple, right?
When to Replace
So, what happens if you're finding constant, reoccurring problems in your air conditioner? That could be a sign that your system is starting to give up. Air conditioners that require frequent repairs, or that start showing signs of age, are good candidates for replacement. Take a look at our cheat sheet below to see if your air conditioner should be replaced:
Age. If your air conditioner is somewhere between 10-15 years old and it's having trouble, look into getting it replaced. Most AC models are only supposed to last up to 15 years.
Inefficiency. Steady inefficiency—as seen in higher energy bills or poor cooling power—is a sign that your system is run down. A replacement could be a good long-term solution.
Frequent repairs. No AC should be repaired more than a few times during the decade or more that you own it. If you're constantly calling for repairs, consider having it replaced.
Expensive repairs. If your air conditioner repair bill runs up to be half or more of the cost a replacement would be, then it's generally more cost-effective to have the system replaced.
Any Questions?
Sometimes the lines get blurred. It might not be as easy as following our guide and deciding to have our system replaced. Why not call us for our expert opinion on what might be the most cost-effective choice for you to make? We promise we can help.
Call the experts at Polar Bear Air Conditioning & Heating Inc. We can provide sensible AC replacement.