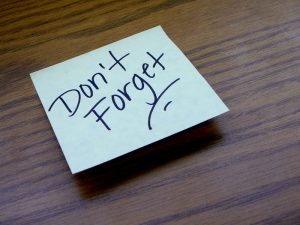 If you are looking for a resource that will tell you that there is a way in which to avoid problems with your air conditioning system indefinitely, then you have come to the wrong place. Why won't we offer up these encouraging words? Well, because we are not in the business of lying to our customers. Nothing would make us happier than to guarantee that you'll never encounter problems with your AC, but that is just not possible.
What our Leesburg AC repair pros can do for you, however, is ensure that you know what warning signs to look for when it comes to dealing with air conditioning problems. While you cannot completely eliminate the risk of encountering issues, you can deal with them in a prompt manner that will help to keep any resulting damages to your system to a bare minimum. Plus, you'll be protecting your comfort in the process! So read on, and reach out with any concerns that you may have.
Keep an Eye on Those Bills
Here's a fact to keep in mind—it's helpful to avoid thinking of any air conditioning problem as being "minor." Sure, there are those issues that are true emergencies and can bring your system grinding to a halt, and those problems probably earn a higher priority rating than others. However, even "minor" issues will affect your air conditioner in some way. Its overall efficiency level is likely one of the first targets.
If you see that your energy costs are really spiking when you use your air conditioner, let us know. The fact that your system is up and running does not necessarily mean that it is running properly. Yes, your energy costs will go up in general when you're using your AC. If you've been using that system in your home for a few seasons, however, you'll probably be able to spot an outlier in terms of costs.
Listen for Trouble, Too
Does your air conditioner sound like it has something bouncing around inside of it? Is it whining or screeching? Does it sound pretty normal, just louder than usual? Again, the fact that your system is pumping out cooled air doesn't mean that it is doing so in peak condition.
Letting such problems slide will only invite more "serious" problems to develop. That screeching may be a metal on metal sound. Let that metal grind up against itself for long enough, and you can damage components and strain the motor with added friction and resistance. It is definitely better to deal with the problem promptly than to suffer through the noise.
Cooling Output Is Dropping
Cool enough is not good enough. If you find that your air conditioner is not cooling the air as effectively as it usually does, don't blame it on extremely hot temps. This is one of the most clearcut signs that something is wrong, and you should heed the warning. Failure to do so only jeopardizes your comfort further.
Schedule your AC repairs with Polar Bear Air Conditioning & Heating Inc.