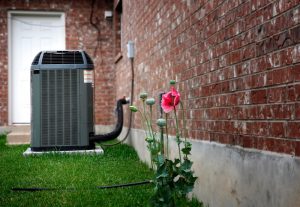 If you are thinking about replacing your air conditioner, now is a good time to have the job done. An air conditioner replacement is not something to put off until the last minute. If you do, you run the risk of being caught off-guard by the early arrival of summer heat. When that happens, you may find yourself without air conditioning at all, or perhaps convincing yourself that you can get one more season out of a faltering system.
Naturally, you also don't want to replace an air conditioner prematurely. After all, a whole-house cooling system is an investment, and you no doubt hope to get the best return possible on that investment. Here are a few tips to help you determine when to schedule an air conditioning replacement in Alexandria, VA.
Your System Is Extremely Old
As mentioned above, you don't want to waste your money on replacing an air conditioning system prematurely. That doesn't mean you should go ahead and wait for a complete breakdown before replacing your air conditioner, though. Doing that means putting your comfort at risk during the hottest time of the year.
All air conditioners have projected lifespans. If your AC is at the end of its anticipated service life, or if it is already beyond that point, then you may want to think about replacing it now before the system gives out. We know that it may seem counterintuitive to replace an operational system, but keep these other considerations in mind, too.
Your System Is Relatively Inefficient
Efficiency is a major factor to consider when deciding to replace an air conditioning system. It is important that you view energy efficiency from a few different angles. Your system may be of a low efficiency because it's what you could afford at the time of purchase. If this is the case, but you've got a better handle on your finances these days, you may want to upgrade now in order to save money in the long run.
It is also possible that an older system has either a) lost efficiency over time, or b) was manufactured at a time with lower efficiency standards. Whatever the case, replacing your system now can help you to cut energy costs. Give us a call if you're interested in a more efficient cooling experience.
Your System Is Unreliable
Are you paying to repair your AC every season? Have there been times when you've encountered multiple operating issues within one season? This really should not be the case, and the fact that your air conditioner can be repaired does not mean that it is still worth repairing. Sometimes, moving on is the best option for your budget and comfort.
Your Satisfaction Is Lacking
Sometimes, homeowners wind up with air conditioning systems that they don't really like in their homes. Maybe you've always wanted to use a ductless mini split to both heat and cool your home, for instance. Perhaps you want to give a high-velocity system a try. Whatever the case may be, your own personal preference and user experience are reasons enough for scheduling an AC replacement. We'll make sure that you are completely satisfied with your new system.
Contact Polar Bear Air Conditioning & Heating Inc. to discuss your AC replacement options.