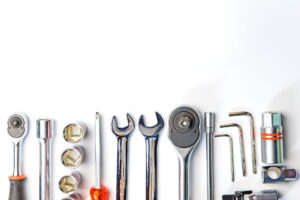 Boilers are some of the oldest and most reliable heating systems in the world. The ancient Romans used to use boiling water to heat their homes via steam and lead pipes, so there's a very good precedent for having a boiler heat your home. In a hundred years, we'll probably still have powerful boiler systems because they're just that effective.
However, the type of boiler you have in your home is going to change things quite a bit. Oil boilers, for instance, are going out of style and many HVAC professionals are refusing to install them. Meanwhile, gas boilers are becoming increasingly popular and our team provides all the necessary installation services you might need.
Today, we're going to talk about oil to as boiler conversions. We'll discuss why it's a popular option, and how to contact our team for any boiler services in Washington, DC that you might need.
Why Oil Is on Its Way Out
In order to talk about the conversion from an oil to a gas boiler, we need to talk about why oil is going out of style. It's not because people don't like burning oil for heat, or that it doesn't work. Oil is actually pretty efficient at being used as a fuel for heating. The problem comes from the fluctuation of oil prices and the unsustainability of oil as a resource.
Here in the United States, we get most of our oil internationally. Most of it comes from our northern neighbor, Canada, and the rest comes from overseas. This means that shipping oil is included in the price per barrel, and that ends up being paid by homeowners when they refuel their oil boilers. Also, since oil isn't being produced locally, you need it to get delivered to your home in shipments which can be a nuisance at best and a dealbreaker at worst.
We haven't even mentioned the fluctuating oil prices. Since oil comes from international sources, the market price for oil is constantly fluctuating and it's a terribly unreliable fuel source for homeowners that just want a stable way to heat their homes. That's why we only work on gas and electric heating systems.
How Intense Is an Oil to Gas Boiler Conversion?
Our team specializes in oil to gas boiler conversion. The reason why we do this is because we know that at the end of the day, gas boilers are a better system to maintain and repair than oil boilers. The conversion process is quite simple. We need to remove the oil container in your home, install gas lines that run into your boiler, and make sure that everything runs as it should.
You don't need to worry about how extensive the process might be, since that's our job. We'll just give you an estimate and a timeline when you give us a call.
Is Your Boiler Ready for Conversion?
The truth is that you might be waiting for a convenient moment for this transition that never comes. Gas boilers are more reliable and they're better systems to have these days. If you're looking to save money for the future and have fewer issues down the line, then we urge you to call our team and invest in an oil to gas boiler conversion as soon as possible.
Call Polar Bear Air Conditioning & Heating Inc. to convert your oil boiler to a gas system.