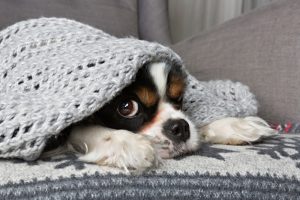 It's freezing out, and you're excited to get indoors, shuffle out of your winter gear,  and relax in comfort. Only one problem: turns out the house isn't actually comfortable at all! Whatever is wrong with your heater, whether it is making strange sounds or it is short-cycling on you, you need to hire a trained professional to handle your heater repair in Washington, DC. Working with our team guarantees that this will be the case, as we employ some of the finest technicians in the industry.
There are various reasons why it is vital to schedule your heater repairs with trained technicians. We are going to use today's post to explore a few of them. We also want to remind you that scheduling prompt heater repair is always in your best interest. The sooner that you get our technicians over to your home in order to fix your heater, the better off the system is likely to be. Call us at the first sign of trouble.
Get a Proper Diagnosis
What's worse than allowing a nonprofessional to repair your heater, only to see them do a poor job of it? To see them do a poor job of it while trying to fix the wrong problem! One of the trickiest facets of heating repair is that your heater may suffer from a single problem that could have a number of different causes.
When you work with a trained professional, you not only get someone that knows how to fix heating problems, but you are working with someone that will diagnose the problem accurately from the start. That sounds basic, but the fact is that not just anyone is capable of completing a successful diagnosis of a problem with a heater.  The good news is that our technicians are!
Get the Job Done in a Timely Manner
There are some problems that you may entrust to a handyperson in terms of heating repairs. However, even if they are able to fix the problem successfully, they are not going to be able to fix the problem in the prompt, effective manner that a trained heating technician would. Why drag the process out?
Our technicians do this type of work each and every day. They travel in well-stocked vans and can obtain any necessary parts or materials quickly in order to get the job done in a short time. Your time is important,  so call us in for the job.
Get It Done Right
This is what it all boils down to. When you need to have your heater repaired, you need to have your heater repaired right. You want it back up and running at full capacity, and that is only going to happen when a qualified professional repairs the system. Do not let just anyone service your heater.
Voided warranties, personal injury, and further damage to your system at are stake. You cannot leave your heater in unqualified hands, or you run the risk of encountering these issues head-on.
Polar Bear Air Conditioning & Heating Inc. will repair your heater properly.