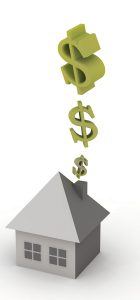 When the coldest weather of the year really settles in on us, will your home heating system be ready to face the challenge that lies ahead? Obviously, you need your heater to function as effectively as possible if you want to make it through the winter season comfortably. If you ask us, though, effective heating really is not enough. You should also be able to heat your home efficiently, so that you are not wasting energy and seeing that waste manifest itself in high energy costs.
The Washington, DC heating professionals on our team have some very simple suggestions to help you achieve greater heating efficiency. And don't worry, we are not just going to try and sell you a new, high-efficiency system. Sure, investing in new equipment is a great way to boost overall energy efficiency. It is also an expense that most homeowners cannot just accommodate at the drop of a hat,  particularly when their existing systems are not at the end of their lifespans.
Draw the Curtains
During the sunnier time of the day, you should definitely leave your curtains open. That sun shining in is going to result in natural heat gain, and that can take some of the stress off of your HVAC system. When the days are cold and grey, or when nighttime falls, pull those curtains shut. This helps protect against the transfer of heat out of your home, and it really makes a difference. Consider investing in heavier curtains designed for efficiency for even better results.
Reverse the Fans
Do you have ceiling fans in your home? Did you know that they are not just there to help keep your home comfortable in the summer? While ceiling fans are great for generating a breeze on hot days, they are also invaluable in the winter season. Ceiling fans have a switch on them that allows you to reverse the direction in which they rotate. Keep them moving in a clockwise direction during the winter season to force heated air back down into your living space from the ceiling.
Schedule Heating  Maintenance
If you do not schedule annual heating maintenance, you are never going to enjoy the greatest heating efficiency that your system is capable of achieving. Routine maintenance keeps your system in peak operating condition, and that allows it to do its job with as little effort as possible. Protect your comfort, your heater, and your budget with our heating maintenance services.
Contact Polar Bear Air Conditioning & Heating Inc. for all of your heating needs.