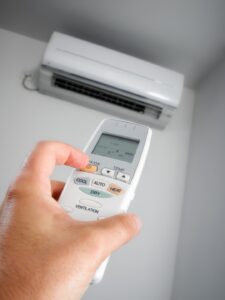 Ductless mini splits are the big thing in air conditioning, and for good reason. They save money, take up less space, and reduce the number of parts (ducts) that need to be serviced and maintained. But how do they work?
It's all about zoning. Ductless air conditioning in Washington DC allows you to use multiple units across different rooms in your home and control them to fine-tune each room individually, so your bedroom can be 72° while your living room is 76°.
Let's take a little bit of a deeper dive into how they work so you can understand how they may benefit your family and home.