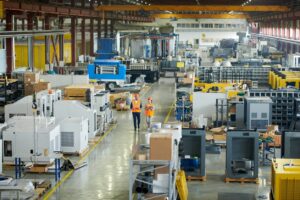 You know what really stinks? Googling "commercial HVAC companies near me" right after you hear that your commercial HVAC system is on the fritz. There's a problem, tensions are high, and there's no immediate course of action.
So you call whoever pops up first… but is that really the best option? Oftentimes, jumping into the first result we find doesn't yield the best results. You need to know what to look for before booking an expensive repair call, only to find out that the company doesn't have your best interest at heart, and you still have to pay the piper anyway.
To help you find the best commercial HVAC company for your needs, we've put this quick list of traits and features together that you should look out for.