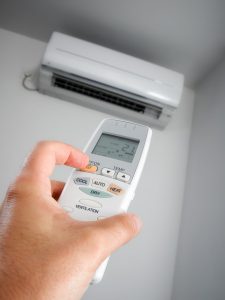 It's that time of year when we start to see summer on the horizon—even if a stubborn cold stretch is making it seem more like a mirage than an actuality. Regardless, many homeowners in the area are ready to leave the chill behind, dreaming of the days to come when the only chill will be that coming from their own air conditioning systems—a chill that they themselves control!
If you think this may be the year to replace your air conditioner, or if you need a new AC installed for a brand new property, we strongly recommend you consider the use of a ductless air conditioning system in Great Falls, VA. There are a lot of benefits you can enjoy when you've got a ductless mini split on your side.
Versatility
First things first. If you've got a new home that needs a new AC and a new heater, do not overlook the ductless mini split system! Why not? Because the term "ductless air conditioner" is not painting the full picture. Yes, you may choose to use a cooling-only model in your home. More popular, however, is the ductless mini split heat pump. With this type of system, you cool your home and heat it—very efficiently—with the same system.
Retrofits
If you have an older home, and many homes in our area certainly fit this bill, you may not have air ducts in your house. This formerly meant that you had to make do with noisy and inefficient window unit air conditioners. No more, though! Ductless mini splits (obviously) do not utilize air ducts in their operation. That means that they are perfect for integration into those homes where whole-house cooling previously seemed to be, if not unattainable, obtrusive and costly.
Schedule your ductless system services with Polar Bear Air Conditioning & Heating Inc.