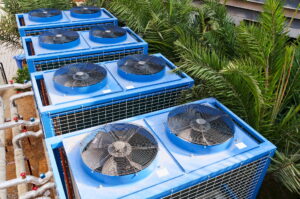 Have you grown jealous of the friends and family that have cool and comfortable homes, while yours is still a little too hot in the summer? Nothing personal, air conditioning just feels better when it's hot out, and there's no shame in having different preferences for your home and budget. If you like a warmer home, or you're just not that into air conditioning technology, then we wouldn't pressure you into investing in it.
However, if you've always wanted an AC installation in Washington, DC but you never took the plunge because they either looked too expensive or seemed like a huge monthly investment, then we're here to talk about those issues.
In actuality, air conditioners aren't as expensive, bulky, and energy-intensive as you might think. They consume less energy than a heating system would, and pretty much every home in our area at least has a heating system for the winter.